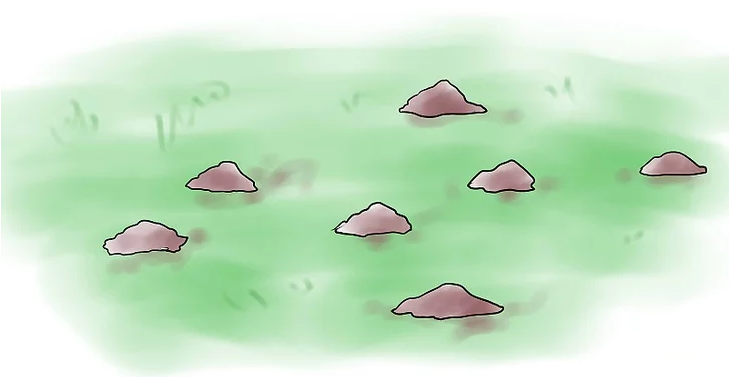 Moles in some areas are frequent in gardens and vegetables, and may even damage a grass mat. However the benefits that moles bring to the land are countless. Larvae that settle in the soil such as beetles, Tipula, Weevil, and many others, are one of the foods of moles. Contrary to what many people think, moles do not eat the roots of plants, unlike mice and rats.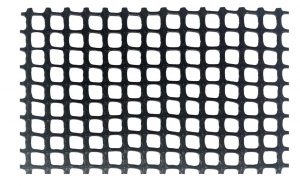 We advise you to use our M14/550 plastic network below the earth's surface (between 15 and 20 cm) so that the mole cannot make its network of tunnels and galleries on the surface. Supplied in rolls of 25 meters long and 1 meter wide, this network presents a great mechanical resistance against rodents keeping their garden and lawn without the unpleasant marks of moles.
ASSEMBLY INSTRUCTIONS  
1. The safety net must be installed between 15 and 20 cm below the earth's surface. This values may also vary for other crops such as potatoes, carrots, etc., although in the vast majority it applies to the protection of the grass of the gardens.

2. Extend the net leaving the start and end ends long enough to bend and reach the surface. The first extended band must have along its length a fold that allows it to reach the surface as well.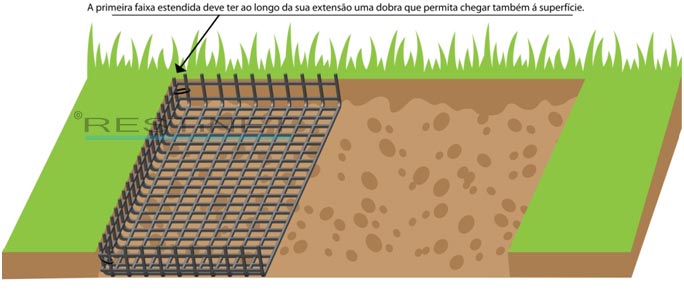 3. Proceed equally to the next track for the ends. Overlap the two tracks by approximately 3cm (two squares of the net). Attach the bands with plastic serration clamps.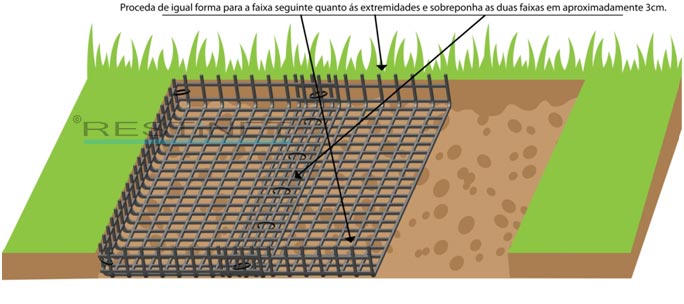 4. The last track should also end with a fold along its length, forming a networked box together.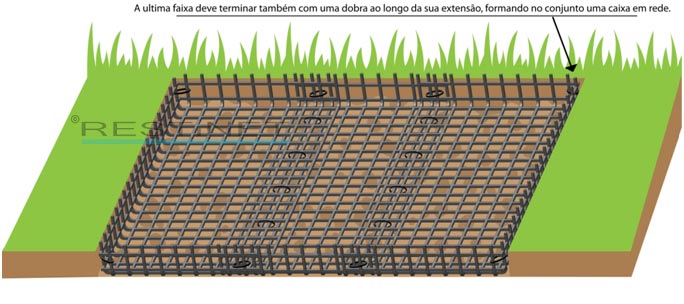 5. Cut the ends of the net that exceed the surface of the earth.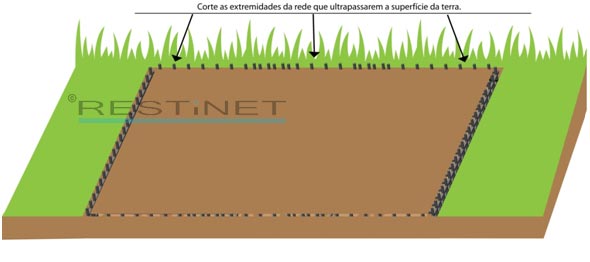 6. Finally the land is protected from moles and ready to receive the sowing.